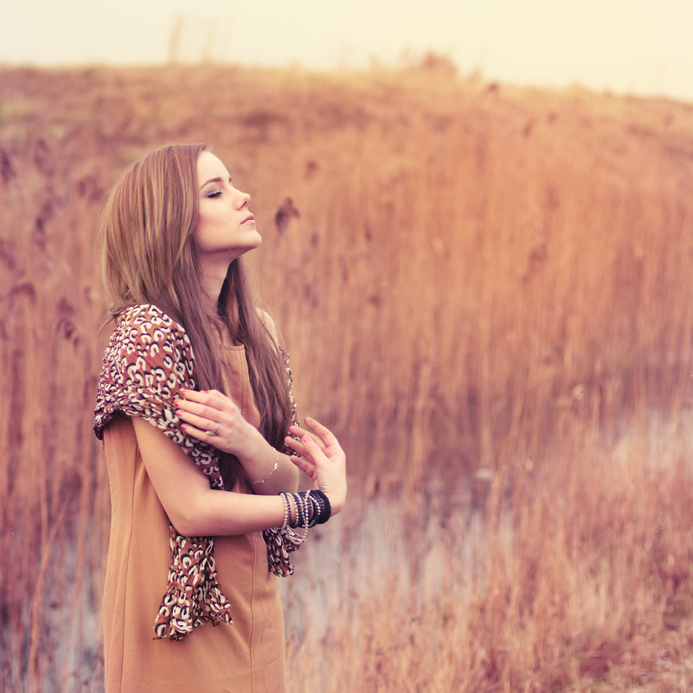 That moment… when after 29 years of living you realize the absolute miracle of grace… That moment when you truly understand for the first time what God meant when He said, "I make everything new." That moment… when you look at yourself in the mirror and see a sinner, simultaneously forgiven, freed and loved. ….When you realize that before this day you never fully understood grace the way God intended. And you feel like you've just discovered the world's best kept secret.
All I know to do is ask, "Do you know what you have when you have grace?" I ask because for 29 years I didn't. I knew in theory. I knew the christianize and I knew all the words and scriptures repeated over and over. But I never REALLY knew. I grew up the model child. Missionary kid. Straight A student. Volunteer in every organization and extra curricular activity I could get my hands on. Worship Leader, eventually full time "pastor". Mentor to young girls. Youth leader. Friend to many. I was raised in the generation of the church where putting a smile on your face and saying "God is good!" was an everyday ritual. Yet Im not sure that I ever fully understood how good God actually was. I spent my life doing all of the "right things" and having the right answers. I took the credit for my "sinlessness" and took the blame for my "sinfulness".
And then, I hit a point in my life where I couldn't do it any longer… I compromised in an area of my life that I never thought I'd compromise in… And I became "that sinner". The one that I always feared becoming. The one that I had previously looked down on and shamed privately for not "having it together" or "loving God more". The one that I pointed a proverbial finger at and labeled, "irreconcilable". Months into the struggle of not "having it together" and experiencing more shame, and regret than I ever had before in my life I woke up, looked in the mirror and saw God's grace for the first time. I looked at my face and saw a "sinner" simultaneously saved by grace. I saw a woman who had tried to do it on her own her whole life. A woman who took credit for God's actions and didn't give Him enough for His. And in that moment instead of seeing a failure I saw a beauty. Instead of seeing a stranger I saw a daughter. Instead of seeing brokenness I saw wholeness. And for the first time in 29 years the beauty of Grace pulled tears from my eyes. I allowed myself to cherish the moment and I didn't stop the tears from coming. Instead, in that moment, I allowed myself to feel everything fully. Not shame, fear or pain but joy, freedom and love.
…Like that moment all of us long for with a spouse, a boyfriend/girlfriend, or fiancé when you let down all of your walls. When you reveal all of your deepest fears, struggles and vulnerabilities and instead of your significant other shaming you… he (she) listens… he lets you talk until you've said everything you've wanted to say. And after a few moments of silence he kisses your forehead and lifts his hand to wipe the tears from your eyes…one…by…one. And for the next few moments he spends every precious second letting you know how loved, cherished and valued you are. And for the first time you feel free. You feel free because until now there has been this unknown. "If I let down the walls will he still love me?…Will he still see me the same?…Will he accept me for who I am; fears, failures, weaknesses and all?" And for the first time you know it's all real and not just a game. And you realize that this moment was just as important for you as it was for him. Not merely for the sake of the tears, or the emotions or the rush of it all. But because it changes everything. Because there's no longer any walls to hide behind or over-romanticized standards to live up to. You just are. And he sees you. And you are loved. 
Every woman cherishes and dreams of that moment with a man…and perhaps men cherish/dream of that moment as well with a woman. But how much more powerful is that moment when you experience it with the Creator of the Universe. You stop the facades and the legalism and all of the pretending you have it all together. And you realize it is all by Grace. You realize that this is the moment He has been waiting for all along. And you accept it. You embrace it for all that it is. You no longer carry the weight on your shoulders or fear His acceptance. You no longer have to perform or live up to some unrealistic standard to impress Him. You merely have to be. You merely have to love and allow yourself to be loved. And all grace, freedom and beauty flow from that. And you are never the same. The most beautiful thing about that moment is that it wasn't God that changed, it was merely your perception of Him and your perception of youself that changed. He was there all along. And there is nothing on this earth that is more freeing than that moment. Realizing for the first time that you are "that sinner" and that you are simultaneously more loved and forgiven than you had ever dreamed.